Illustration Elements
Illustration Éléments
Illustration Sub-competencies
Context
The Teacher's Voice
In my classroom, an hour a week is set aside as "Genius Hour". This is a time when students can pursue their own interests by working on projects of their own choosing.
I found that initially the students did quite safe, school-like projects but I decided to "trust the process" and persevere. Some students are now in their second year with me and have started to find interests and passions to pursue.
Illustration
Student Work Sample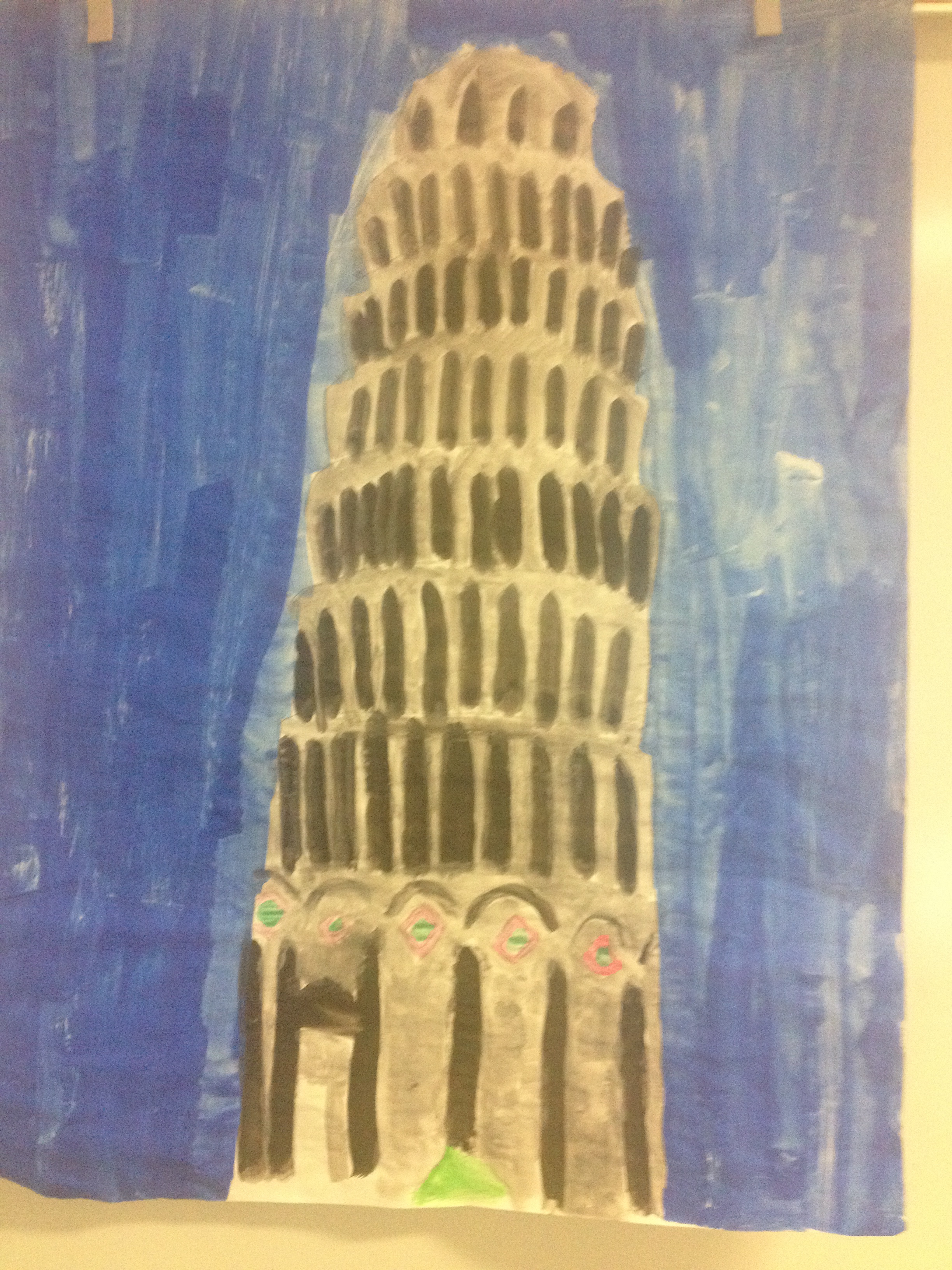 Teacher Reflection
This student is pursuing her interest in painting. She has been painting towers. The first attempt was a three-story tower but the student was not happy with the result. While she was on a family vacation in Italy she saw the Leaning Tower of Pisa. When she returned, she worked out a way to enlarge her sketch and paint it.
Profiles
PROFILE THREE
I can get new ideas in areas in which I have an interest and build my skills to make them work.
I generate new ideas as I pursue my interests. I deliberately learn a lot about something by doing research, talking to others, or practicing, so that I can generate new ideas about it; the ideas often seem to just pop into my head. I build the skills I need to make my ideas work, and I usually succeed, even if it takes a few tries.